Having just completed replaceing my bonnet liner I've realised I've got enough left over to do another one.
Therefore if anybody is missing theres and they want some new stuff then this will do.
It was purchased from a proper supplier of car sound proofing/insulation/heat insulation, etc, etc.
It is enough to do the whole main piece, I could even send my cardboard template for you to use as a guide if you want. I made half a template as the shape is symmetrical, then you just flip it over to get the shape. You could also laugh at it and throw it in the bin when received.
I might, might, even have a small piece to use for that front piece - not sure.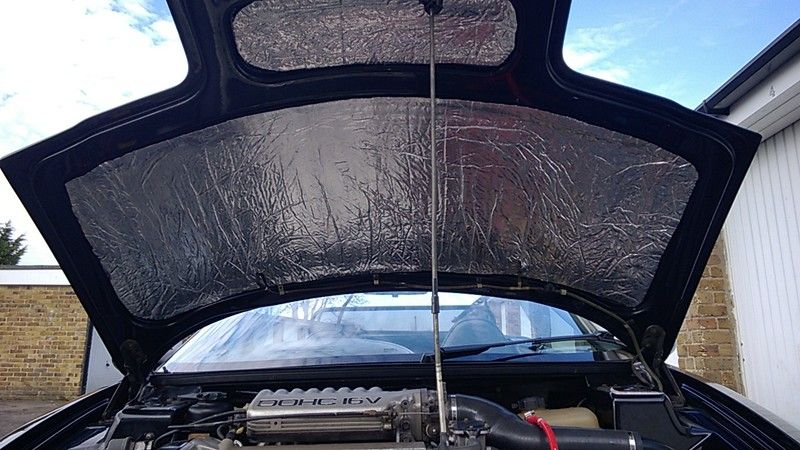 How does £12.50 sound to include p+p ?