The craziest event of 2010!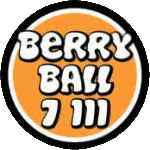 The ultra-awaited Berry Ball 7111 is back for the greatest joy of BerryBallers!
Think you've seen everything, tried all possible blats?
You want to experience the real thrill?
Doing something different to the usual "boring grandpa car meets"?
Then, the Berry Ball 7111 2K10 edition is here! And if you're tired of visiting Aunt Suzette on August 15, take the road instead to the Centre of France on the weekend of 13th to 16th of August 2010. This is the place to be this summer!
You will be pleased to meet real colourful characters through this event: the BerryBallers (participants), and share your passion in an absolutely breathtaking landscape!
Imagine, corners and bends from the Forez are all reserved for your ride, pleasure and to file your tires. The pleasure is assured. Fans of straight lines, thanks to abstain.
The soundtrack will be assigned to BerryBallers vehicles, for the colours, we rely on the vast range of landscapes of the region.
Becoming a real BerryBaller is a challenge in itself. You can defend your team in several ways:
- Take part in the competition to win the Berry Ball 7111 Trophy through a "special race"!
- You prefer to participate with style and you want to show it? Then try to win the most coveted of all supreme awards: The Spirit of Berry Ball which will be awarded to the most original team.
The Berry Ball 7111 is a meeting for the least timid enthusiasts and owners of Lotus (all models), Caterham and their derivatives. But not only. If you're feeling being a BerryBaller but you own none of the pre-listed vehicle, be aware that the event is also open to you! The goal is to spend an unforgettable moment between enthusiasts!
I will constantly repeat that the rules are very strict, any failure can lead to a penalty:
Strange hats and a mascot are mandatory for all teams.
Also, I can only advise you to bring a water gun or any other projectile launcher (preferably non-fatal), thus avoiding more advantaged teams than others.
You think you're up to become a BerryBaller in 2010?
Then come express yourself and have fun with us during these four days!
It's not about how fast you drive, it's about how you drive fast!
Sandra and Fabien.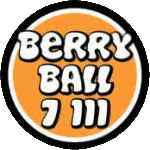 Registration form here! (clic!)
ps: despite the undeniable and multiple positive effects on the morale and behaviour of the BerryBallers, the Berry Ball 7111 is not reimbursed by social security, but is strongly recommended as a source of pleasure! Remember a Berry Ball a year keeps the doctor away!