After a good couple of years of neglect........
There's no excuse but to be totally honest with you I've had two daughters to marry off and what with becoming a granddad I've just not had the time
Anyway I thought it was about time I got the Elan back on the road and become a more active member on the Elan scene
or so I thought
So I've been starting the Elan up from time to time, probably not enough but it always started OK and what with it being SORN I couldn't do much else.
Just before christmas I started her up and it sounded a bit clattery and the Engine warning light came on
I promptly turned it off and decided best saved for the new year.
After the new year the battery went totally flat (due to running all the christmas lights outside and not having a spare socket for the charger) so it lost the fault code that might have given me a clue
Once the battery was charged it started on the button but sounded clattery, no engine light and the exhaust was giving off white smoke ( I am reliably informed that when I came in I stunk
).
So now paranoia was starting to set in, could it be the dreaded HGF
It did have a hint of white stuff in the rocker cover cap but then it has been stop/started a lot and not given a good run so maybe this is what you'd expect ?
No bubbles in the expansion tank.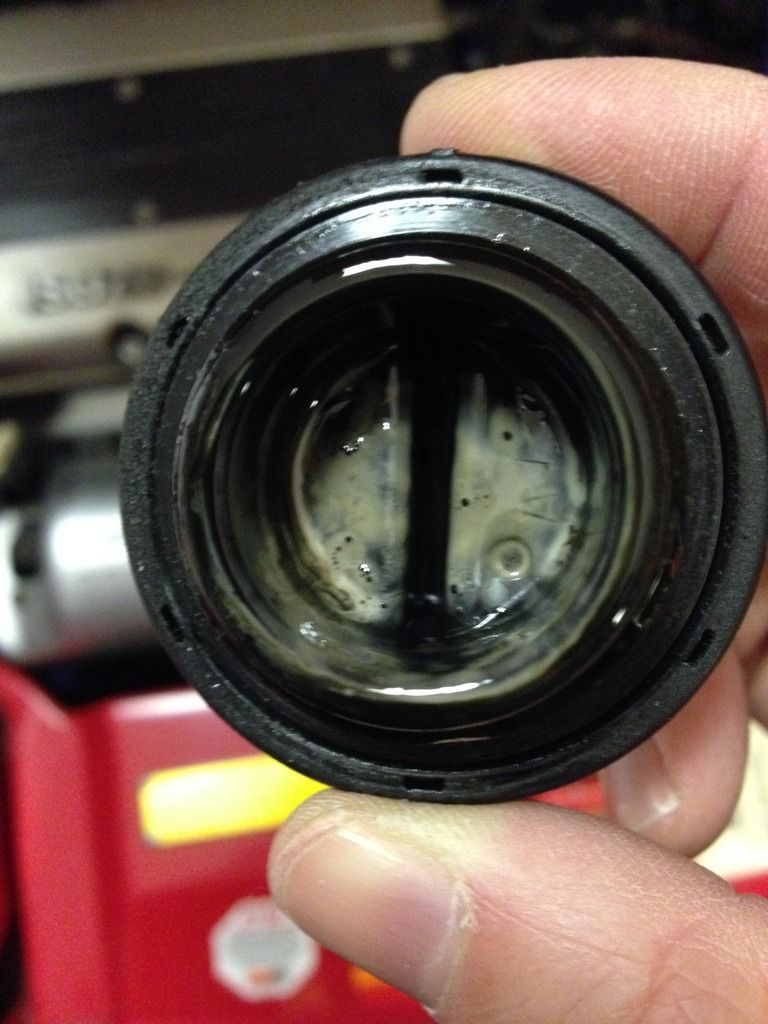 There was a lot of fluid from the exhaust
]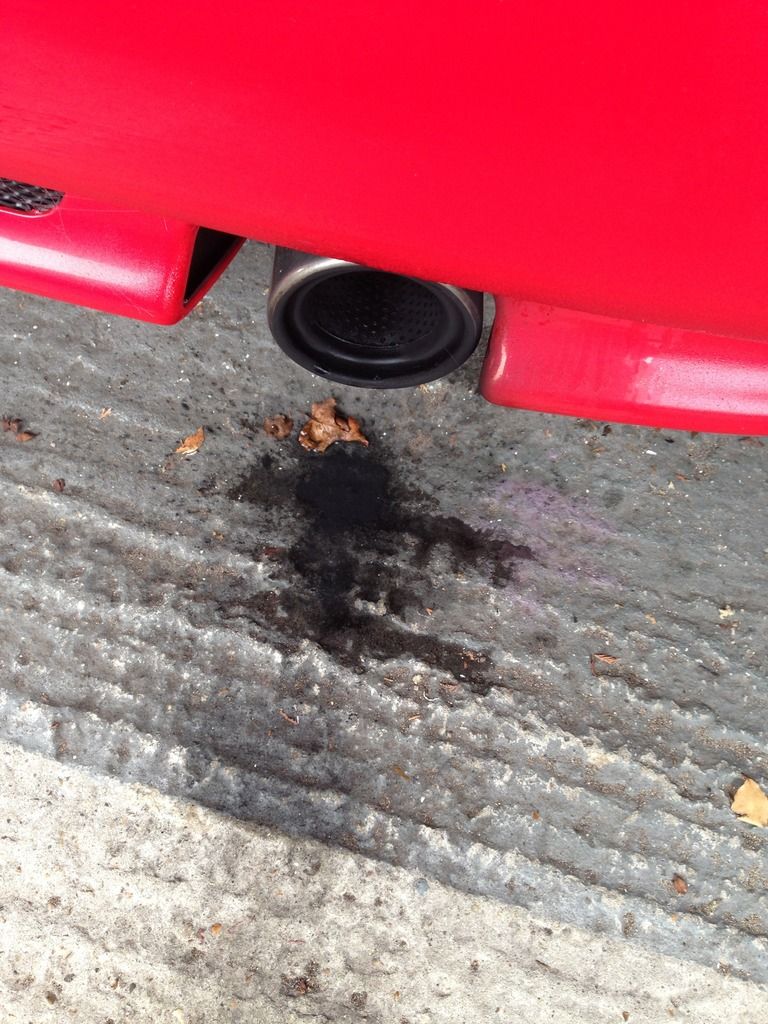 [/url]
I removed the plugs, No. 1 looked normal but 2,3,&4 looked like this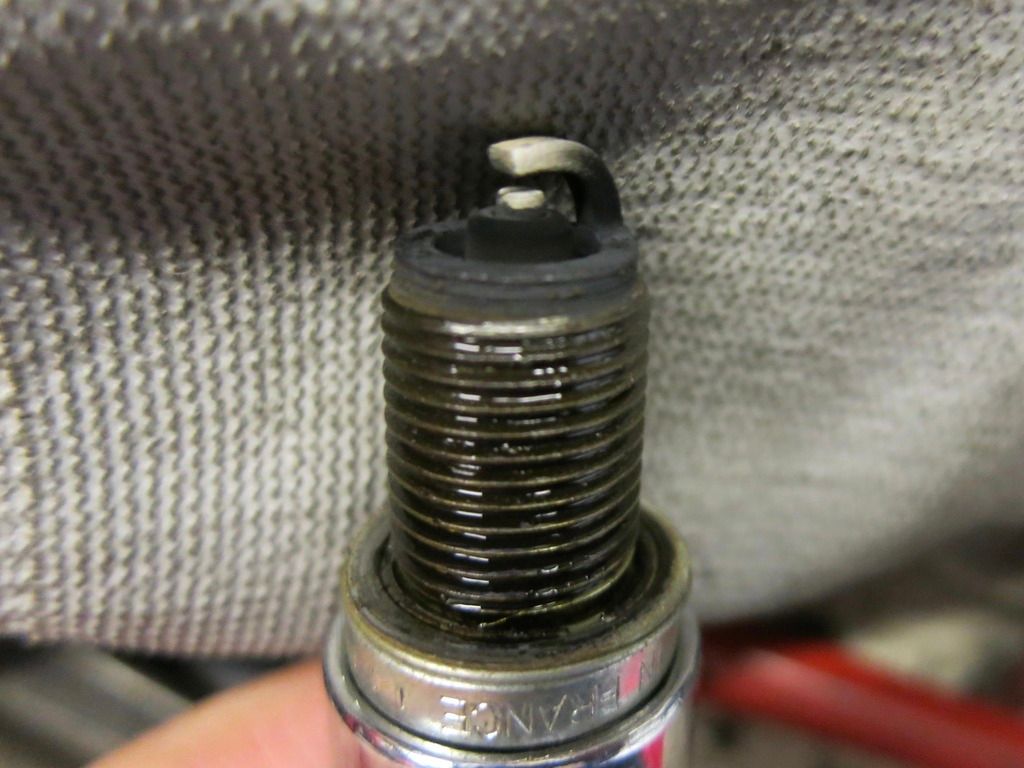 I did a compression test figures are taken from a cold engine with no oil added:
1=145
2=140
3=140
4=140
So given these figures it would suggest that the HG is OK but where do I go from here