Hello all,
I was looking at my tired old door handle surrounds thinking I could get some new ones of those made in carbon.
Conveintly I am a design engineering at a composite company that supplies F1. (my office is above a machine shop
)
So the question is if I design and get manufactured these as a carbon item (real carbon, none of the wet lay S***) would people be interested???
As you can probably imagine, they are not likely to be cheap. So an idea of what people would pay for them would also be handy.
Bear in mind they will last a lot longer than the plastic ones do.
here's an image so everybody knows the part I am refering too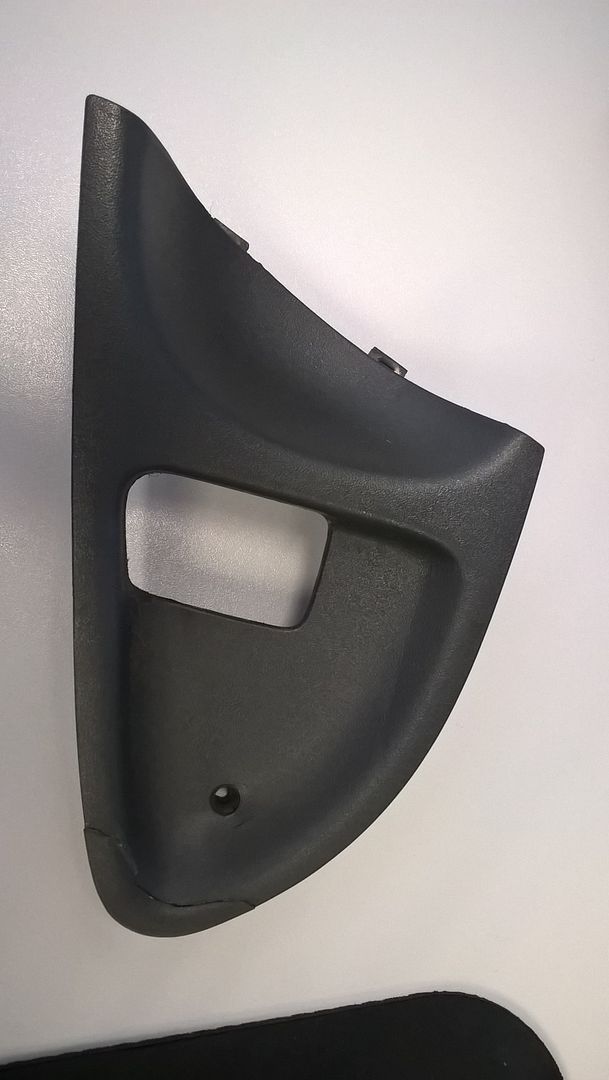 Cheers Steve