I've posted elsewhere that I have just bought my first Lotus, a 1992 Elan SE Turbo. Unfortunately, it came without much of its history, so I'm trying to identify what modifications have been made to it, mainly because I want to know, but also because it is difficult to persuade an insurance company to insure a car if you can't tell them how it has been modified. The seller of the car believes that a Lotus technician once owned the car, and made extensive modifications to make the car really quick. I'm not sure it is as heavily modified as all that, but would be very grateful if all you Elan experts out there can tell me what you can tell from the following pictures. So, if you spot a modification, what is that modification, and what contribution is it likely to make to the car's power. Also, where else should I look for significant performance-enhancing modifications?
THE ENGINE:
The first few pictures show a huge aftermarket air filter (K&N?), what might be a dump valve, and some blue piping: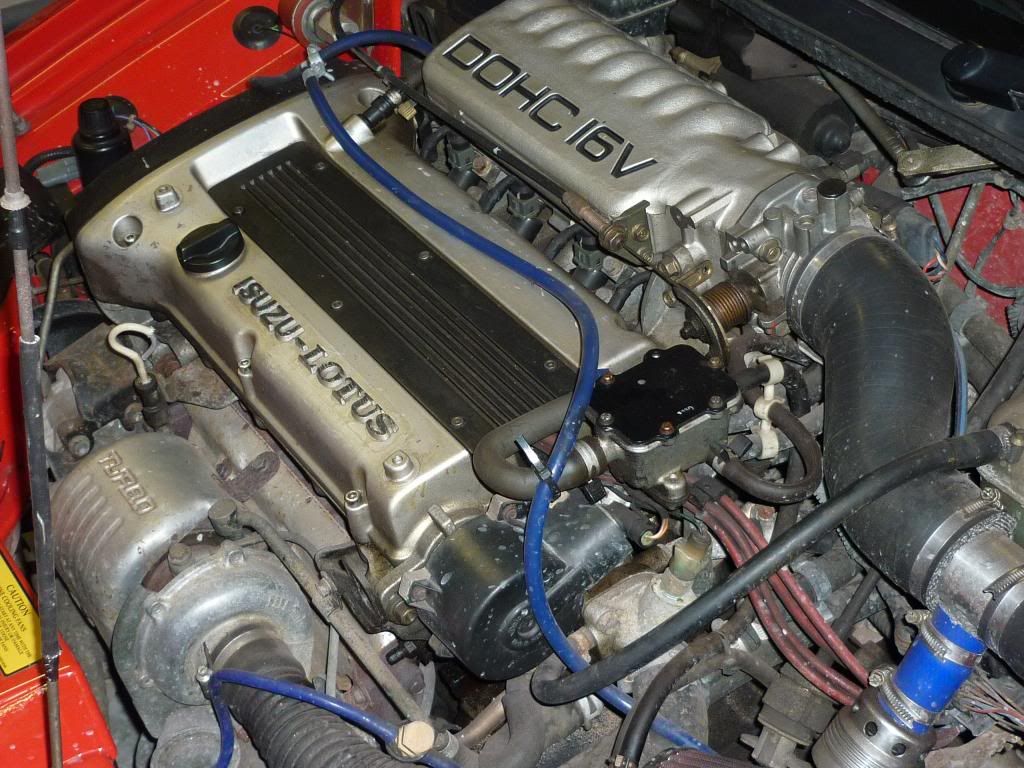 THE ECM:
Is this an original ECM, or a replacement? The seals were unbroken, but it looks like a sticky label has been removed. Inside, I have taken photos of the chips. Can anyone tell anything from the numbers on the chips?
THE BRAKES:
The brakes look like they have been upgraded, but to what? Is it just the discs which have been upgraded or the calipers as well? The rear brakes look unmodified to me.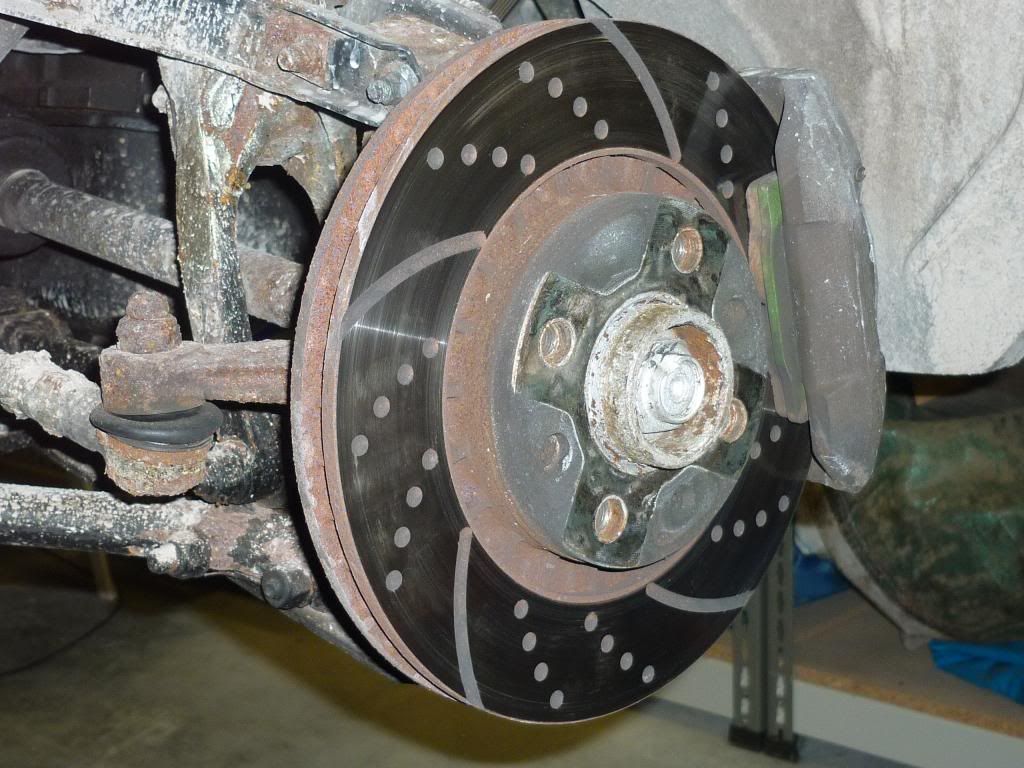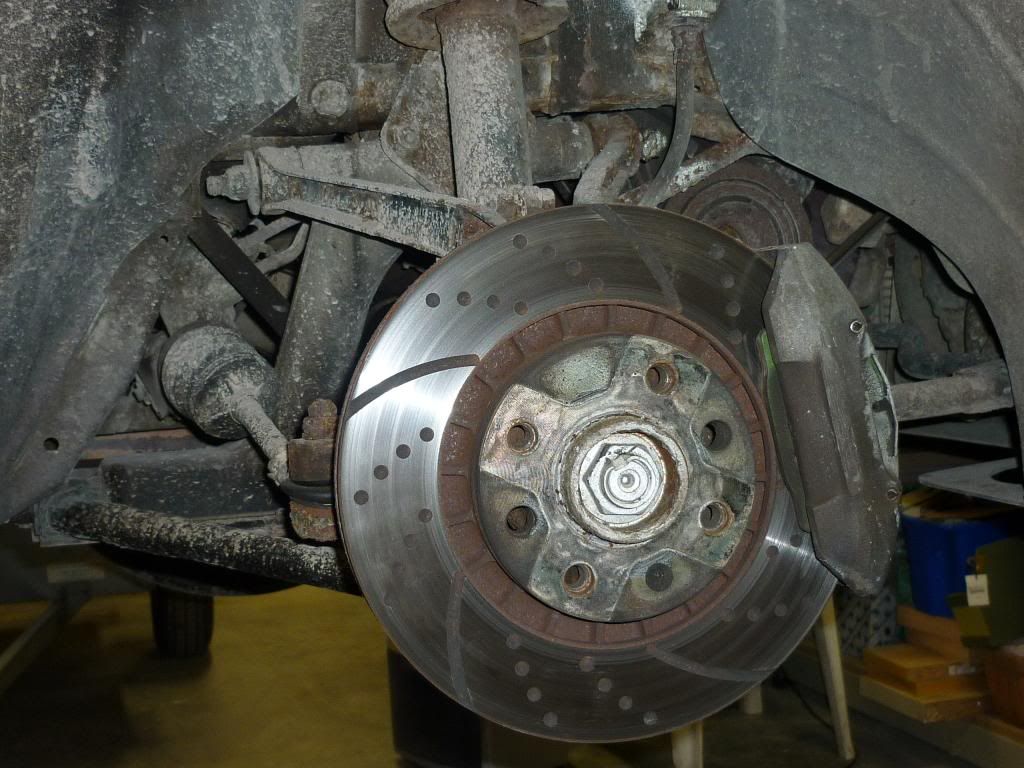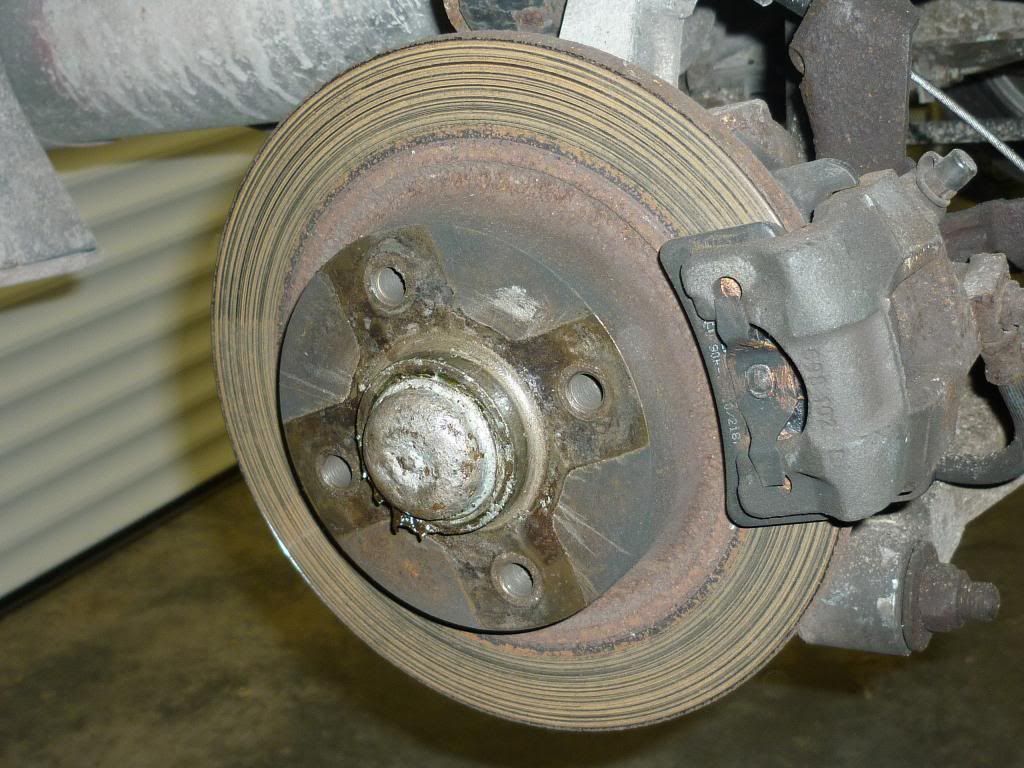 I look forward to hearing what you all have to say.