For ages I've been wondering what to do about those bland silver 15" OZ wheel centre caps, looking longingly at those >£70ish four little bits of plastic offerings from the dealers. So I looked on eBay.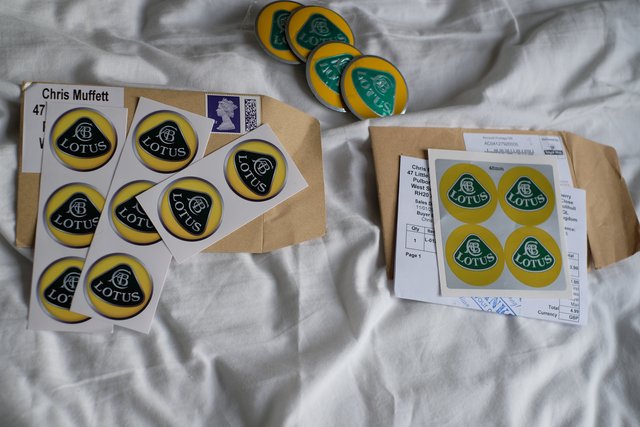 My first buy was the metallic, domed 55mm dia sticky caps at the top of the pic. Too large, oh why didn't I measure them first(?), probably for S2 BBS wheels. (Any S2-er want them?)
Second buy was 45mm dia flat stickers. Nice, but I realised I wanted a silvery surround like on the bonnet. Getting better; 45mm
exactly
fits inside the cap...
Third buy was from Ian, whose original ad was for larger flat stickers, (87mm, I think) but he agreed to do a 'one-off' bespoke set of 45mm dia at the same price which went on (quite nicely I think) as shown in the lower pic. (I've got a spare set too...)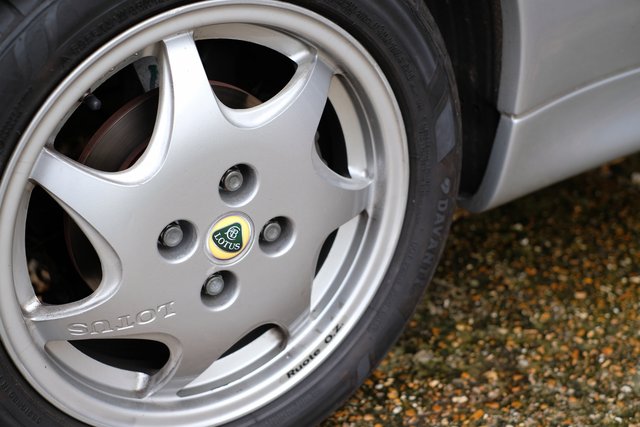 I realise that they're not 'real' but they costed £5-95 (per set of four) - and I stuck them over my original caps... So if anyone's been licking their lips about those 'proper' expensive original wheel centre cap replacements then here's an alternative that's much lighter on the pocket, gives a similar bit of 'Lotus-coloury-bling' to the wheel area - and is nearly as good. The yellow in the pic is actually a little darker in reality.
(And I've found that 45mm dia is definitely the 15" OZ centre cap size for these stickers; I've seen 46's/47's in other posts after realising that the 55's are definitely too big.)
Anyway, I thought I'd share this 'solution' - even tho' I still really hanker for those expensive Lotus-logo'd replacements...
Anyone know of any decent used ones about?