A recent RockAuto foray resulted in an 88C Gates thermostat with no gasket
- my fault entirely.
82C thermostats are 'OEM' for our m100s and most seem to be sold w/out gaskets for some reason, which adds to the 'faff' factor.
I asked a local car accessory dealer (who amazingly has stuff on shelves - tho' not this item...) and he used the Wiki QTH100K part number to get this over the counter the next day:-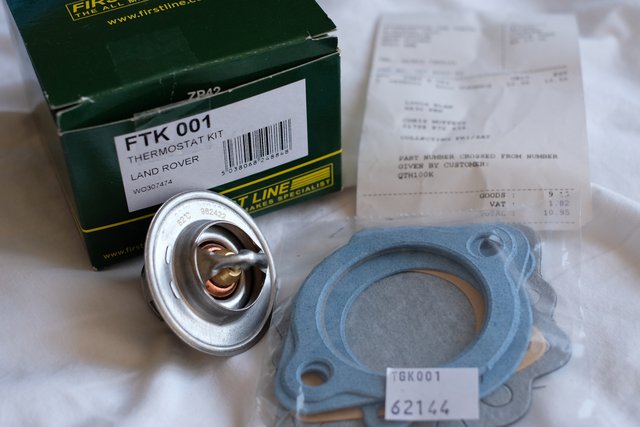 A £10-95inc vat + del Land Rover thermostat kit inc gaskets?
- 'that'll do nicely, Sir...'
Hope this helps.