Here's a little something to wet your appetite for next year. Spring is just around the corner!
Every August myself, Mark, my other brother and friends take our cars to Applecross for a night. We go the "scenic" route. Cross the Corran ferry, round Ardnamurchan, in to Fort William for a refuel and head on up to Applecross. About an 8hr drive on some of the best and most scenic roads in the UK. The scenery is truly stunning.
One of the highlights is the Applecross Pass. If you have not driven the pass, get it on your bucket list!
I hope this qualifies as my Elan is in there. Along with a 111s, 2 x GTM's, Stratos, Quantum and a Merc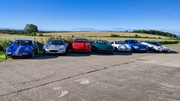 Half way up the pass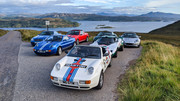 Applecross Pass. (Not my pic)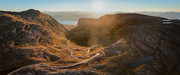 Road trip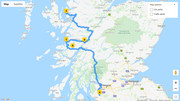 .