Hello Everyone,
It's been a while since I started developing my own ElanScan alternative, mainly for fun and also because I wanted to add a few things over the original one. Here are the main features I can think of:
– tested on Windows (7 and 10), should work on MacOS, Linux and Solaris too.
– real time graphs
– filter to find a parameter quickly
– more than two curves at a time
– more visible fault codes
– reset fault codes without deconnecting the battery
– reset block learn memory (BLM)
– reset idle air control (IAC)
– switch on and off the CEL programmatically (:D)
– idle air control manual override (by setting the IAC position or with a RPM target) — has an effect but doesn't work so well for now IIRC, needs more tests
– I don't know if it's just me, but I successfully dumped my ECU ROM with yaTech1 whereas it seems to fail with ElanScan.
– ... ?
(for your information, the tabs advanced explorer, performances tests and especially virtual dyno may be never implemented at all, they are completely empty so far)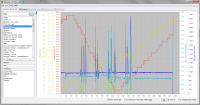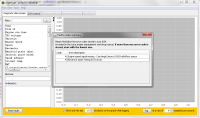 PS: you may also notice that the version is already around 7 months old, I haven't had much time nor motivation to work on it lately
I will try to motivate myself to release a beta in a near future ^^