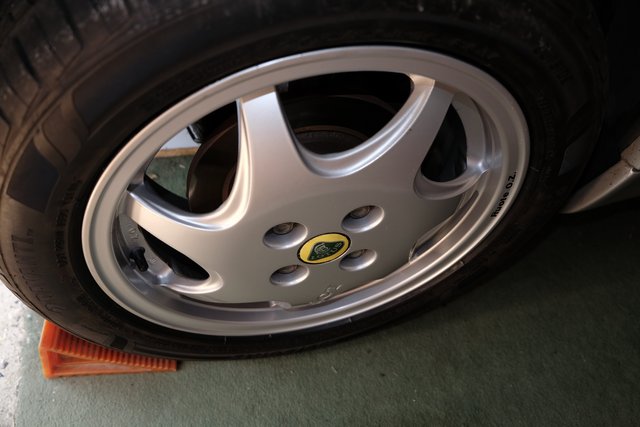 I thought I'd spread a bit of good cheer. I've just fitted a set of refurbed alloys from 'PX wheels' and (as you might see from the pic) they're absolutely as new, perfect colour etc.
They have a really 'faf-free' way of refurbing:-
"We carry a huge stock of alloy wheels ready refurbished to fit to your car. Whether you have your new wheels fitted by us at our Blackpool workshop or have them mailed out to you, there's no easier way to get your wheels refurbished.

We send the new wheels out to you first, so you can have them fitted by your local tyre fitting centre, when the old wheels are off your car you simply pack them into the delivery boxes, give us a call and we send the driver to pick them up and bring them back to us.

When we get your old wheels back we process them for the next customer."
It's saved me the hassle of having the car up on on blocks outside
AND they were really good v-f-m imo...